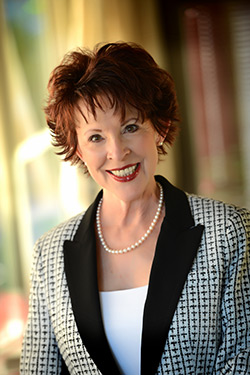 Previously training on every aspect of business operation, she is now focusing on assisting businesses to build long term relationships with customers with easily implemented strategies! A subject that she is MOST passionate about and the one that can have the greatest impact on the success or demise of your business!
Introduction
Sherry has owned a number of successful businesses throughout B.C. Some she purchased and "fixed" so that subsequent owners would inherit businesses that were on solid ground (e.g. Kelowna's Bernard Callebaut Chocolate Store), while others she created from inception, whenever she identified a need to be fulfilled.
Her knowledge and ability to consistently exceed customer's expectations is evidenced by the rave reviews posted on Trip Advisor for her current company.
A Vista Villa Reviews (Upscale Couples Resort)
Sherry
Experience
Public Accounting Practice, Nanaimo, B.C. – 12 years.
Realizing what she most enjoyed about her practice was assisting clients with the marketing, business planning and day-to-day operations of their business, she relocated to the lower mainland to pursue this passion.
Private Business Consulting, Vancouver, B.C. – 2 years
Douglas Centre for Enterprise Dev't, Douglas College, New Westminster, B.C. – 5 years
Manager – counselled a workload of 80 – 100 people per month who were planning or starting a new business, or in a business and requiring guidance.
Ministry of Regional & Economic Development, New Westminster, B.C. – 1 year
Business Development Coordinator in the Government Agent's Office.
Sherry Côté's "Steps to Success" Inc., Vancouver, B.C. – 4 years
Established her own private training school, registered with the Private Post Secondary Education Commission of B.C. The mandate was "to be a resource, counselling, business library, training and planning office for would-be and existing entrepreneurs", and operating as a "one-stop small business development centre".
Federal "Self-Employment Incentives" Program, Lower Mainland
Developed workshops and seminars from 16 – 80 hours presented to 1,000's of existing and would-be entrepreneurs and sponsored by most lower mainland Chambers of Commerce and the Vancouver Better Business Bureau.
Continuing Education Programs,  Lower Mainland
Facilitated business programs at S.F.U., Kwantlen, Douglas & Okanagan Colleges.
Worker's Compensation Board, Richmond, B.C.
Private consultant providing intensive business counselling and training to rehabilitation clients.
"Steps to Success" Alumni Association, Surrey, B.C.
Founded an association providing her clients with networking opportunities and ongoing support and training for their businesses to excel. Monthly meetings featured keynote presentations on a variety of business topics followed by roundtable brainstorming sessions.